Western Sydney Parklands Design Manual
The Western Sydney Parklands Design Manual is a guideline to the planning and implementation of park infrastructure within Western Sydney Parklands. The manual outlines standard design elements which will be used in the Parklands including entry features, roads, furniture, barriers (fencing, gates and walls), signage, tracks, bridges, boardwalks, furniture, lighting, planting and landscape management.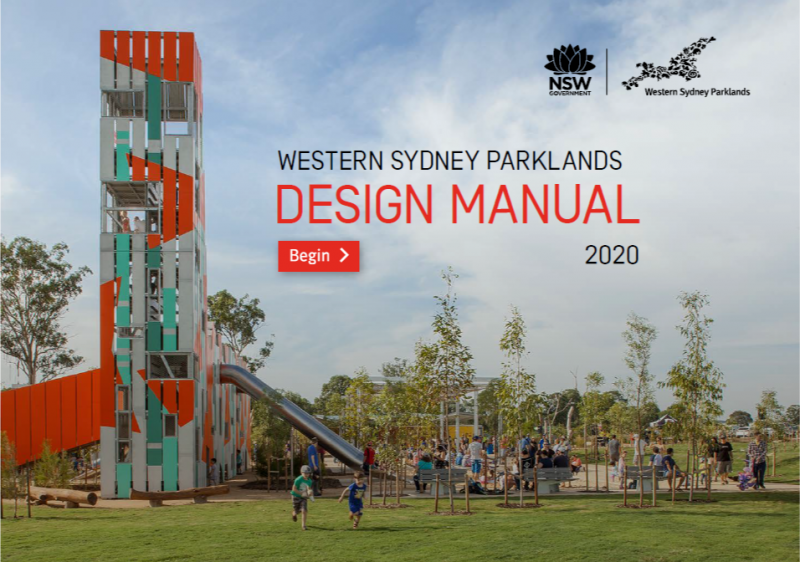 Design Manual 2020 cover page
The Design Manual has hyperlinks on the guideline pages to specific A3 technical drawings for each element that provide standard construction details, specifications and installations notes. These standard construction details are for designers and contractors to incorporate into their own documentation set in future projects to save time and maintain consistency whilst still allowing for flexibility in design.
Please note, we recommend the Design Manual (170 MB PDF) is downloaded onto a local drive and opened with Adobe Acrobat to ensure that hyperlinks to A3 technical sheets work correctly.