You're invited to the Fernhill Estate open weekend
Published: 13 April 2023 at 4:21 pm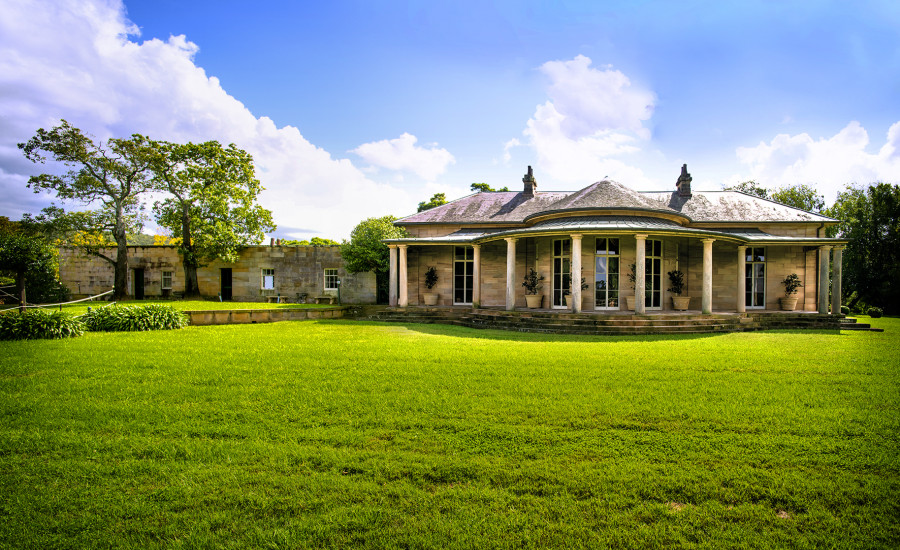 Western Sydney residents will have the chance to explore Mulgoa's magnificent Fernhill Estate this April when it opens its gates for a special look inside the future public park.
The historic rural property will be open to the public on the last weekend in April (Saturday 29 and Sunday 30 April) for 'Discover Fernhill Estate', offering guided tours of the Estate, live music, picnic food and drinks, and kids' arts, crafts and games.
It will be the first time the Estate has held a community open weekend since the NSW Government purchased it in 2018 to turn it into public park.
"Fernhill Estate is an important place in the history and landscape of Mulgoa Valley and Greater Sydney but has been locked up as a private estate for most of its life. This is a wonderful opportunity to see inside a truly spectacular place and learn about the area from expert guides," said Greater Sydney Parklands Chief Executive, Joshua French.
"Visitors can learn about the First Nations history of Mulgoa Valley and the broader Cumberland Plain, the significant role Fernhill Estate played in the British colony's expansion west to the Blue Mountains, its unique landscape and incredible plant and animal life, and the NSW Government's plans to sensitively open the Estate over time."
In February 2023, Greater Sydney Parklands released the Fernhill Estate Landscape Master Plan to 2026 which outlines how Fernhill Estate will be transformed into a public parkland. Plans include:
New and upgraded park entries
New recreational facilities in the Estate's northern precinct
New estate drives for easier movement across the Estate
Walking and cycling paths and trails that connect to the wider Mulgoa Valley, Penrith region and Blue Mountains National Park
A boardwalk around the Northern Dam including access for kayaks
Nature-based playgrounds
A 1km arc of Indigenous planting in the shape of a lyrebird feather.
"Fernhill Estate will be a place for everyone to enjoy and become one of Sydney's most cherished parklands. We're excited to provide the community with the opportunity to explore the Estate," Mr French said.
The event is FREE. Places are limited, please register to book your place:
Saturday 29 April
Morning session: 10am – 12.30pm
Afternoon session: 2pm – 4.30pm
Sunday 30 April
Morning session: 10am – 12.30pm
Afternoon session: 2pm – 4.30pm
For more information, please visit Discover Fernhill Estate.