Discover the secret to pawfect dog behaviour at Woof-fest
Published: 20 June 2017 at 12:00 am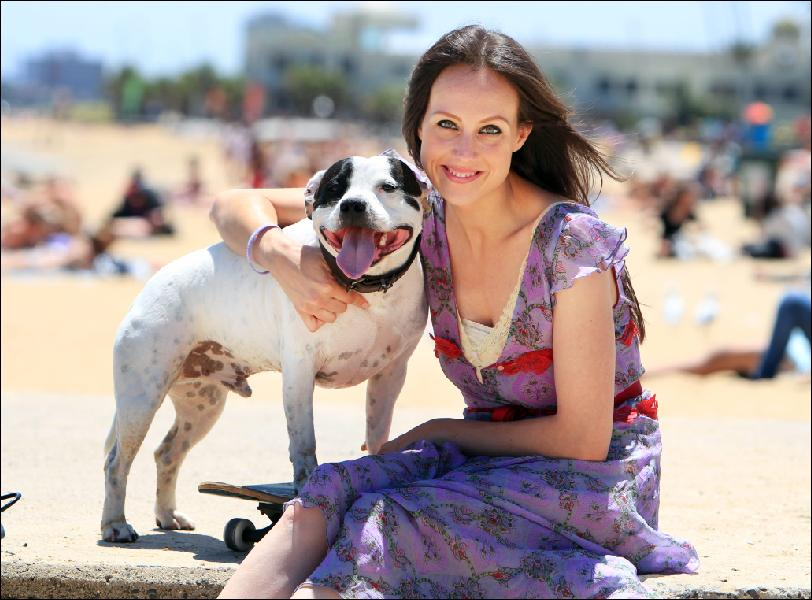 Australia's leading dog behaviourist and author, Laura V, will teach you how to achieve paw-fect dog behaviour using her mindful new training approach, Dognitive Therapy, at Woof-fest in Bungarribee Park on 25 June from 9am to 1pm. 
Laura will share tips on how to better understand your dog's behaviour and, more importantly, how to change it using real-life case studies, exercises and practical advice from her new book Dognitive Therapy. 
Dognitive Therapy is the first method that changes a relationship between human and dog; starting with the human. 
Based on successful principles of dog-training and psychology, Laura will demonstrate how making small changes in behaviour can have a big impact on both you and your canine companion. 
Laura said, "Your bond with your dog is incredibly powerful and rewarding, but it is also an instructive relationship. Your dog's behaviour is directly affected and influenced by your own. To change your dog's behaviour, first you must change yours". 
"My Dognitive Therapy method will inspire you to take a closer look at your own life to improve your relationship with your dog for good," said Laura. 
Woof-fest is a fun, free, community event for all ages, which will feature an impressive line-up of live entertainment including talks by expert veterinarian Dr Peter Higgins, training techniques from Farmer Dave Graham, advice from Sydney-based animal trainer Ryan Tate and cooking demonstrations by Pet Nutritionist Naoko Okamoto from Chew Chew Pet Restaurant. 
Other highlights include: 50+ doggie themed stalls, Sydney Psychos Fly-Ball champions, Siberian Express All Breeds Sled Dog Club NSW, Search for the Next SuPaw Model dog fashion parade, free you-and-your-pooch face painting, 101 Dalmatians Jumping Castle, portraits by Caricature artist Peter Byrne and information stalls from Guide Dogs and RSPCA. 
Entry to Woof-fest is FREE for dogs and their humans. FREE parking is available on site. 
Warrigal Run is located within Western Sydney Parklands. Entry is via the intersection of Holbeche and Doonside Roads, Bungarribee.