Drivers see the Parklands for the trees
Published: 1 June 2018 at 12:00 am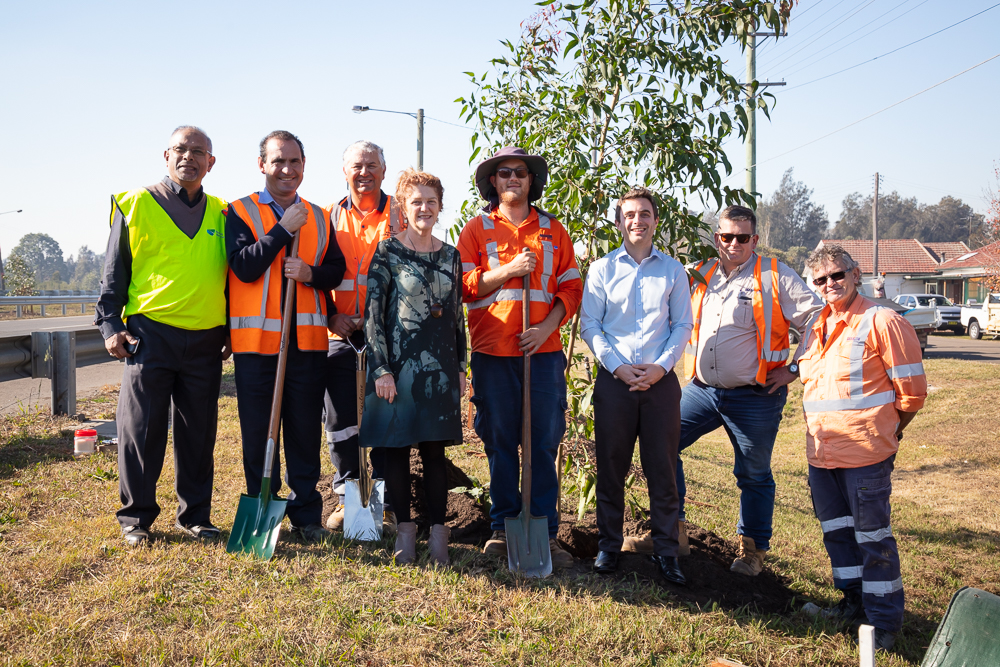 Motorists on one of Sydney's main roads will now pass through a future forest, with Western Sydney Parklands completing an extensive tree-planting project on the Great Western Highway, in Eastern Creek.
The planting, between Eastern Creek and the M7 overpass, saw the establishment of almost 80 Spotted Gums along a 500 metre stretch of the dual carriageway road. The project was planned with the support of Blacktown City Council and Roads and Maritime Services.
Western Sydney Parklands Executive Director, Suellen Fitzgerald, said the plantings would create a "green precinct" at the front door of the parklands.
"This planting will establish a vibrant green avenue along the Great Western Highway, reminding road users they are passing through Western Sydney Parklands – Australia's largest urban park," Ms Fitzgerald said.
"The trees are already around two‑metres in height, so motorists and local residents can already enjoy a unique, boulevard-like precinct in Eastern Creek, which will only be enhanced as the trees mature.
"Spotted Gums are native to the area and common to Western Sydney. They can reach 45 metres, on maturity.
"The plantings also help reduce the 'heat-island effect' in Western Sydney, which is caused by a lack of tree cover shading concrete roads and developments in the hotter months of the year.
"The Great Western Highway project will also help us plan the most effective ways to green the Parklands where it intersects major roads."
Western Sydney Parklands over the next five years will invest $5.6 million in streetscape improvement and bushland management throughout the Parklands, including roadside tree plantings.
The project also involved the installation of a temporary irrigation system and a total of 1,000 metres of permanent guardrails along each side of the planting.