Expression of Interest - New Sporting Event
Published: 18 April 2018 at 12:00 am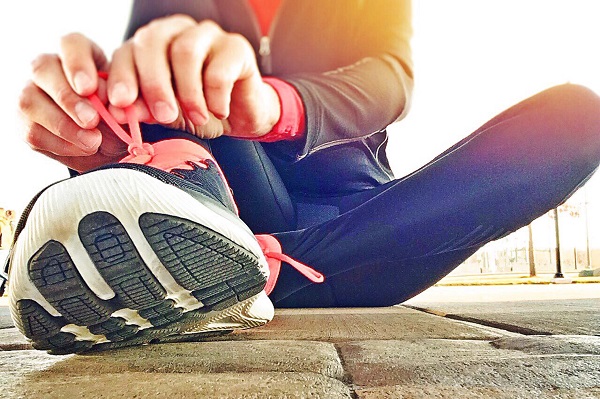 Sydney's largest urban park is seeking expressions of interest from experienced events industry operators to create a leading new major sporting/physical activity event in the Parklands for 2018-19.
Based on a Deed of Agreement with Western Sydney Parklands Trust, the successful event will receive a partnership package from Western Sydney Parklands Trust to include seed funding, venue and marketing support as well as stakeholder engagement.
The new event will meet the following key criteria:
• Become a fixture on Sydney's major events calendar
• Have the potential to drive wide participation (Sydney metro and beyond)
• Promote health, fitness and well-being
• Increase awareness of Western Sydney Parklands
• Increase visitation to Western Sydney Parklands
• Increase engagement with WSP platforms (social media, website, database/e-news)
• Utilise existing Parklands assets (and contribute to the development of future assets)
• Engage key stakeholders and partners, both government and commercial
• The proposed event will take place within the 2018-19 financial year at a date to be determined in consultation with the successful applicant.
The Trust will offer financial support of up to $50,000 (GST inc) to kick-start this new project for Western Sydney Parklands, along with in-kind benefits including the waiving of venue hire fees. The event organiser will be responsible all costs including operational costs in the Parklands associated with the event.


About Western Sydney Parklands
Located in the heart of Western Sydney, Western Sydney Parklands is a 27km corridor that runs through the three Local Government Areas of Blacktown, Fairfield and Liverpool. It is adjacent to a number of emerging residential growth centres.
Covering 5280 hectares from Quakers Hill to Leppington, Western Sydney Parklands runs for 27 kilometres from north to south and features everything from walking, cycling and running trails to popular recreation areas and attractions, ambitious environmental programs and heaps of natural bushland. The Parklands is the largest urban parkland system in Australia and one of the largest in the world.
The Parklands has a very diverse set of uses. Major recreation facilities located within the Parklands including Blacktown Olympic Park, Wet 'N' Wild, Eastern Creek International Raceway, Western Sydney International Dragway, Sydney International Equestrian Centre and the Sydney International Shooting Centre. There are also picnic grounds at Plough and Harrow, The Dairy, Sugarloaf Ridge, Lizard Log, Nurragingy, Peckys, Walder Park and extensive walking and cycling areas.
The Parklands is a critical area in Western Sydney in terms of infrastructure, agriculture and water supply and other essential community facilities
For more information, click here


Our Objectives
Western Sydney Parklands' objectives can be summarised as follows:
• Engagement with community across all Parklands activities and assets
• Creating a strong brand identity
• Offering events and programs that attract and engage visitors – new and existing, local, regional and metro (including tourism and the visitor economy)
• Developing activities that meet community demand (including research into community needs/attitudes)
• High visitor satisfaction
Partnerships with key stakeholders (government and commercial)
• The development of programs and events that address defining principles which includes health and well-being.
• Financial sustainability
Partnership Structure
As Strategic Partner of the event, the Trust will offer financial support of up to $50,000 (GST inc) to assist this new project, along with in-kind benefits (value TBC) including the waiving of venue hire fees. The event organiser is responsible for all other costs including operational costs in the Parklands associated with the event including ranger services, public notifications, traffic management, lighting, security,
In-kind marketing benefits to the Trust of equivalent value should include:
• Acknowledgement of Western Sydney Parklands as Strategic Partner at all events and across all platforms
• Logo placement on all event platforms and collateral
• Dedicated Western Sydney Parklands social media/EDM posts including WSP messaging
• Verbal acknowledgement and speaking opportunity at appropriate events
• Acknowledgement in media releases
• Western Sydney Parklands branded 3 x 3 stall on site.
• Complimentary tickets and hospitality where relevant
• WSP approval of all messaging and logo placement
• Other partnership benefits to be agreed

Your Proposal
Your event will address the assessment criteria, the parklands' objectives and may consist of the following event models:
• Endurance, cross country, fun-run, half-marathon, charity or novelty walk, run or cycle, orientating
• A combination of multiple sporting or fitness disciplines
• Other large-scale outdoor sporting event
Your proposed event may include a community or family component. It is important that the event engages with the local and neighbouring communities of Western Sydney Parklands to encourage physical activity to promote health and well-being and ensure participation from these groups in the event. How this is achieved should be outlined in the event's marketing strategy and detailed in the event model description. The event will be a showcase of Parklands' facilities and any proposed route should reflect the Parklands in a positive manner and incorporate highlights within the Parklands. The Trust encourages organisers to utilise a large area of the Parklands, but some areas will not be accessible.
Please find maps at https://www.westernsydneyparklands.com.au/plan-your-visit/parklands-maps/ showing some established tracks and pathways in the Parklands along with key venues within the park. The route can be planned in consultation with Trust staff to ensure that your event incorporates the most suitable areas within the Parklands.


What we Require
Your response to this Expression of Interest should address the key criteria and include:
• An event concept or concepts, including development and delivery
• Proposed timeline and date
• A preliminary budget
• Proposed ticketing schedule
• A detailed risk analysis.
• Your experience in running physical activity events and demonstrated capacity to provide required event documentation (see attached Deed of Agreement).
• A proposed marketing plan including target audiences and size of your database
• A Proposed route/Parklands areas activated
• Is your proposal multi-year?


Assessment Criteria
Your application for this Expression of Interest will be judged against the following criteria:
• Alignment with Western Sydney Parklands objectives and key criteria for the event;
• Suitability of event timing and event model for the Parklands;
• Your experience in producing, managing and delivering events;
• Quality of event concept and offerings including professionalism, innovation, accessibility for participants, and marketing strategy.
• Event's capacity to showcase the Parklands to participants and audience, including unique features of the park that can be incorporated into the route;
• Capacity to provide necessary event documentation;
• Impact of the event on Western Sydney Parklands, facilities, general public access, the environment, local traffic and parking;
• Reference checks, at the discretion of Western Sydney Parklands.
The provider will be required to maintain public liability insurance of over $20million. It is presumed that by responding to this EOI that as a successful applicant you will be able to provide evidence of all relevant insurances, public liability, compliance with WHS, risk management processes, public liability arrangements with third-party suppliers.

Deadline
Trust staff are available to discuss any element of this Expression of Interest. Please contact Michael Daly, Senior Programs Officer – Events & Programs on 02 9895 7541 or michael.daly@wspt.nsw.gov.au for any further information or for clarification on any points contained within this document.
Your response is required by 30 April 2018.