Parklands Food Fest to showcase Western Sydney's best musical talent
Published: 4 September 2017 at 12:00 am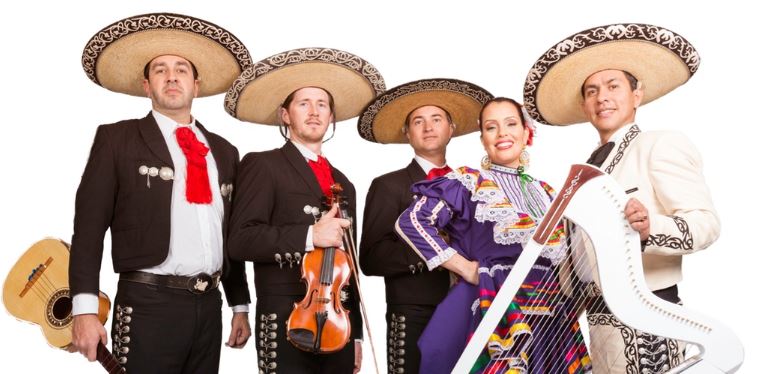 There's a treat for music-lovers this Saturday September 9 at Lizard Log Amphitheatre when an impressive all-day musical line-up takes to the stage. This includes Victor Valdes and his Mexican mariachi band, West African-inspired Chosani Afrique and rockabilly act Rachael Brady and The Moonshine Special.
A free community event, now in its sixth year, Parklands Food Fest is extending its Homegrown theme to offer an exciting mix of local musical talent while festival-goers enjoy a range of multicultural foods from Western Sydney's best local food businesses, or relax in the Homegrown Microbrewery Marquee with a choice of award winning craft beers. 
Hailing from Veracruz in Mexico, Victor Valdes is a critically acclaimed folk musician whose international music career has seen him perform at some of the world's most respected venues including Sydney Opera House. Moving to Sydney in 1998, Victor is a regular headliner on Australia's festival circuit (Big Day Out, Byron Bay Bluesfest, Woodford Folk Festival, WomAdelaide, National Folk Festival, Sydney Festival) and has performed with the likes of Jimmy Barnes, Sharon Jones and The Dap Kings as well as Angus and Julia Stone. Victor's mariachi band is set to have you on your feet dancing to their infectious Latin rhythms.
"I'm looking forward to immersing my Latin rhythms in the wonderful universe of flavours at Parklands Food Fest this Saturday. It's a fun family event that's not to be missed," said Victor. 
Western Sydney-based Chosani Afrique, featuring master percussionist Pape M'Baye, offers an explosive Senegalese M'Balax dance style, blending guitar, bass and drums, bright traditional costumes and original lyrics based on traditional West African proverbs and stories.
Kicking off the festival is popular rockabilly group Rachael Brady & The Moonshine Special bring their energetic rockabilly flavour, performing a selection of favourite tunes: old school country, blues and rockabilly colliding with tales of train wrecks, lullabies and heart-on-your-sleeve truths.
Suellen Fitzgerald, Executive Director, Western Sydney Parklands Trusts says, "We're proud that Parklands Food Fest brings the local community together through a shared passion for music and food. These two key ingredients along with our beautiful Parklands surrounds and fresh produce really complete our Homegrown theme. It's an essential for food and music lovers". 
Parklands Food Fest will include 50 food stalls, the Parklands' own fresh farm produce, cooking workshops from Karen Martini, Dan and Angie Hong, Ross Dobson and Barilla's Andrea Tranchero, sustainable gardening workshops from The Little Veggie Patch's Mat Pember and Dillon Seitchik-Reardon, keeping chooks workshops and kids' activities and rides.
Parklands Food Fest 2017 will be held at Lizard Log Amphitheatre, corner Cowpasture Road and The Horsley Drive, Abbotsbury on Saturday, 9 September from 10.00am to 4.00pm. Free parking is also available on site.