Solve your dog dilemmas with free expert advice at Woof-fest
Published: 15 June 2017 at 12:00 am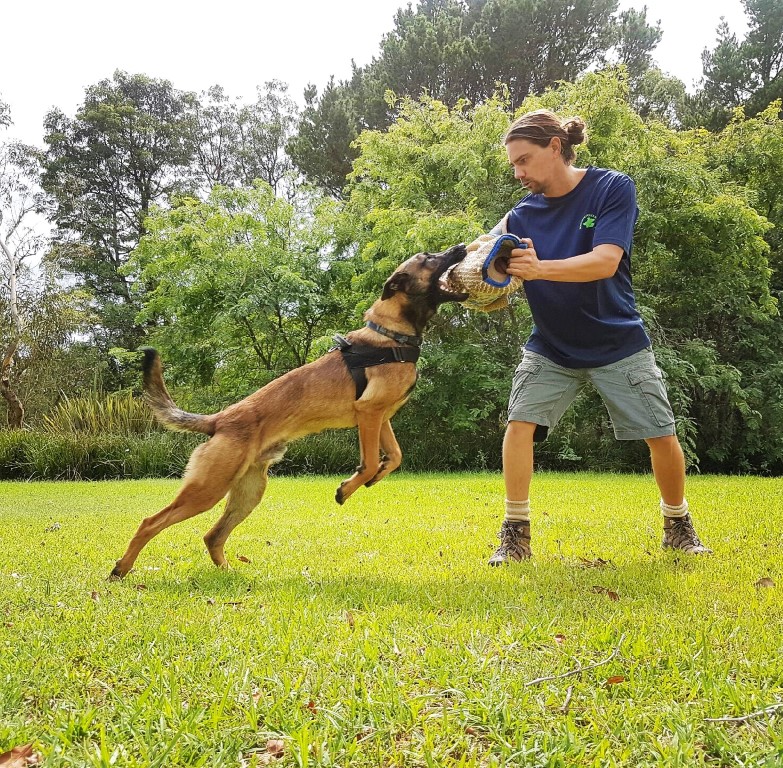 Australia's leading dog trainers, Farmer Dave Graham and Ryan Tate will help you tackle your pet problems with free expert training tips and advice at Woof-fest, Sydney's most popular festival for dogs and their humans at Bungarribee Park on 25 June from 9am to 1pm. 
Woof-fest is your chance to ask questions about your dog, that you've always wanted to know the answers to. 
Farmer Dave brings his extensive knowledge as an Outback Bushman living and working with dogs on outback stations in Australia's heartland to Western Sydney; and will demonstrate how dogs can be taught to enjoy their natural instincts in a fun and positive manner. 
Be entertained by Farmer Dave as he hosts a series of challenges that will put even the most obedient dog's recall to the test. Dogs will be guided through Temptation Alley's obstacles that will see them exercise the ultimate self-control by resisting the allure of toys, balls, treats, water and a dropped hamburger.
Farmer Dave's Doglympics will also show-off amazing canine skills as dogs compete in a series of tricks including back flips, standing on two legs, sit-drop-stay, hi5's and jumping through arm-hoops. While, the Mini Dog Races will find Sydney's fastest dog under 1ft! 
Farmer Dave says, "Woofest is a must for every dog lover, so much is on offer especially advice and a heck of a lot of fun, you might even get to hug and snap a selfie with Alice a rare white dingo!" 
Ryan Tate will also share his exceptional knowledge of animal behaviour, having previously worked as a zookeeper and dog trainer at Taronga Zoo for 12 years, where he trained a variety of different species for television, scent detection, live demonstrations, conservation and research.
Ryan will use his beautiful demonstration dogs to teach you some tricks to prevent dog aggression, train your own sniffer dog, assist loose-lead walking and provide tips to make vet trips easier. 
Ryan says, "I'm looking forward to presenting at Woof-fest to show everyone the most up-to-date techniques in dog training. I'll be covering everything from really common pet owner problems and some of the more specialised topics like dealing with aggressive animals and training detector dogs".
Woof-fest is a fun, free, community event for all ages, which will feature an impressive line-up of live entertainment including talks by expert veterinarian Dr Peter Higgins, advice from animal behaviouralist and author of Dognitive Therapy Laura V and cooking demonstrations by pet nutritionist Naoko Okamoto from Chew Chew Pet Restaurant. 
Other highlights include: 50+ doggie themed stalls, Sydney Psychos Fly-Ball champions, Siberian Express All Breeds Sled Dog Club NSW, Search for the Next SuPaw Model dog fashion parade, free you-and-your-pooch face painting, 101 Dalmatians Jumping Castle, portraits by Caricature artist Peter Byrne, information stalls from RSPCA and Gulliver the 4-metre-high Guide Dogs Australian mascot. 
Entry to Woof-fest is FREE for dogs and their humans. FREE parking is available on site. 
Warrigal Run is located within Western Sydney Parklands. Entry is via the intersection of Holbeche and Doonside Roads, Bungarribee.