Sydney kids bringing back the bush
Published: 11 December 2018 at 12:00 am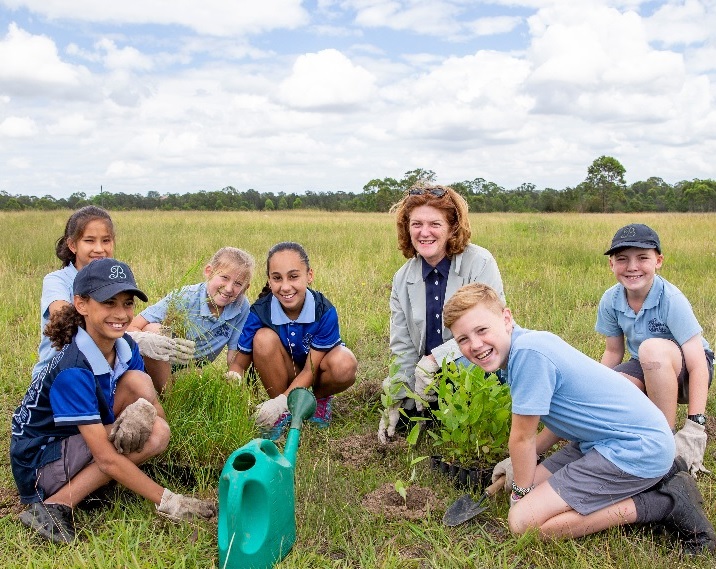 The future of Sydney's biggest backyard is in the safe hands of a new generation of conservationists, thanks to a massive replanting and education program underway in Western Sydney Parklands.
Bringing Back the Bush is an ambitious initiative, funded by the Western Sydney Parklands Trust to restore the endangered Cumberland Plain Woodland, a unique ecosystem of plants and animals that once thrived in Western Sydney.
Schools have been involved in five of the ten years that the program has run. Suellen Fitzgerald, Executive Director of Western Sydney Parklands Trust said that this has been a key part of the Trust's strategy to raise awareness around conservation management and get more kids into the Parklands.
"Since the Trust began its bush regeneration efforts ten years ago, we've invested in restoring more than three hundred hectares of bushland in Western Sydney," Ms Fitzgerald said.
"By supporting schools to contribute, we are educating our community, fostering a sense of custodianship and giving local kids the chance to build a Parklands they can be part of for years to come."
Arijana Zammit-Kaipo, a Year 6 student from Beresford Road Public School said she enjoyed feeling that she was making a difference.
"It was a lot of fun, learning about the types of habitat in the park like wooded areas and grasslands," she said.
"I recommend other children to visit the Parklands, because you can have fun using all the facilities, but you also get to learn important things about our native environment."
If you or your school is interested in knowing more about Bringing Back the Bush or how to get involved in 2019, contact us on 02 9895 7500 or info@wspt.nsw.gov.au
Top photo: Suellen Fitzgerald, Executive Director of Western Sydney Parklands Trust alongside Year 5 and 6 students from Beresford Road Public School at a Bringing Back the Bush planting day in Bungarribee Park