Western Sydney Parklands launches new communication campaign - Sydney's Biggest Backyard
Published: 3 July 2017 at 12:00 am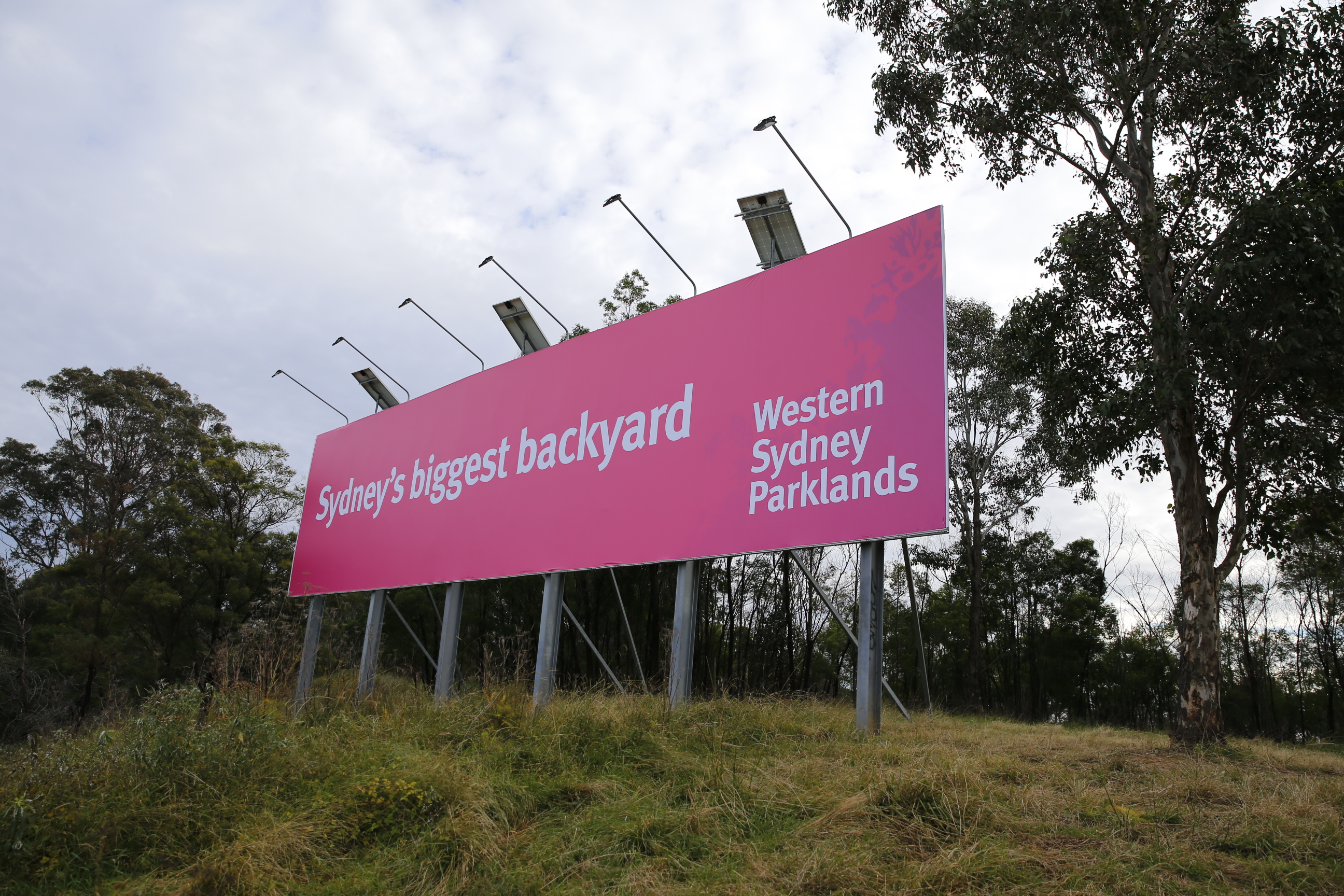 Western Sydney Parklands has unveiled a new communications campaign, designed to strengthen awareness and increase visitation to Australia's largest urban parkland.
Describing the Parklands as Sydney's Biggest Backyard, the communication focuses on the size and diversity of facilities available to park-goers from Western Sydney and beyond, and highlights the sense of ownership felt by keen park-users boasting about all that's on offer in 'their backyard'!
Encompassing more than 5,280 hectares, Western Sydney Parklands stretches 27 kilometres from Blacktown to Fairfield and Liverpool – with up to two million people living on its doorstep.
A major contributor to Western Sydney's visitor economy, the Parklands attracts 3.4 million visitors each year.
Executive Director of Western Sydney Parklands Trust, Suellen Fitzgerald said, "We're excited to launch the campaign, which we feel is a natural fit for the Parklands. People associate their backyard with fun activities for the whole family. Western Sydney Parklands is a bigger, better version of your own backyard - with world class facilities for you to explore. It also emphasises the sense of ownership we want the community to feel for the parklands".
"Sydney's growing population needs open space to ensure its communities continue to have dynamic, vibrant and healthy places to live, work and play."
"We're proud to showcase the diverse range of recreational activities on offer to the community on our Parkland billboards, digital and social media platforms and to invite the community into the parklands", Ms Fitzgerald said.
Western Sydney Parklands is home to a huge range of recreational activities and entertainment facilities including Wet 'n' Wild, TreeTops Adventure Park, Wylde International Mountain Bike Trail, Calmsley Hill Farm, the Atura Hotel, Royal Cricketers Arms Hotel, Skyline Drive-In, Sydney Motor Sport Park, Sydney Dragway, Blacktown International Sportspark, Nurragingy Reserve, Sydney International Equestrian Centre, Sydney International Shooting Centre and Warrigal Run (one of Sydney's largest off leash dog areas).
In addition, the Parklands provides extensive cycling and walking tracks, barbecues, picnic facilities and all-ages playgrounds including Bungarribee Park, Lizard Log, The Dairy, Plough and Harrow. It also hosts a range of free community events including Woof-fest (Sydney's most popular festival for dogs and their humans) and Parklands Food Fest, showcasing the best in food and drink from Western Sydney, including produce from the Parklands farms at Horsley Park.
Western Sydney Parklands also contributes significantly to Sydney's Green Grid of linked open spaces, parks, bushland and waterways with conservation projects and the Schools Planting Program working to restore nearly 2000 hectares of native trees and flora on the endangered Cumberland Plain.