World-class zoo in Western Sydney receives planning approval
Published: 15 September 2017 at 12:00 am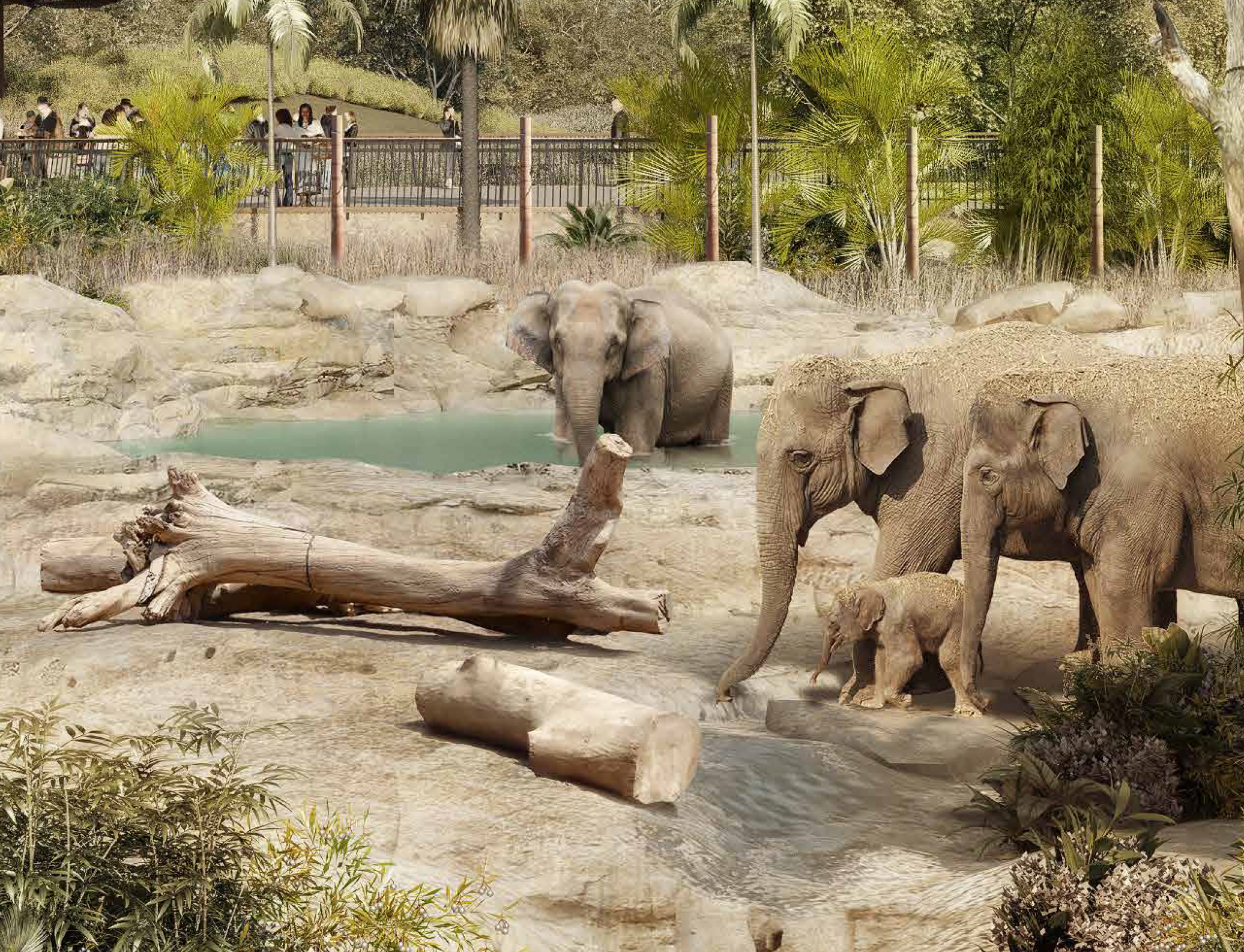 The proposal to build a world-class exotic and native animal conservation and exhibition facility, in the heart of Western Sydney, has been given the greenlight by the Planning Assessment Commission.

Set to become one of Australia's major family attractions, the zoo will exhibit a wide range of iconic animal species.By using modern exhibit design, advanced behavioural enrichment methods, technology, water features and elevated boardwalks the new zoo will offer the highest standards of animal welfare, while offering an immersive, safari-like experience for visitors.

The private investors behind this exciting opportunity are a collection of successful business people with extensive experience developing animal conservation and exhibition facilities and tourism. The Executive Chairman, John Burgess, built and managed the highly popular Sydney Aquarium and Wildlife Zoo at Darling Harbour. These are last major new zoo facilities to be built in NSW.

Managing Director, Jake Burgess, said that "Sydney Zoo embraces the new zoo paradigm. We place animal welfare above all considerations in our operations. We will display our animals in naturalistic settings and promote natural behaviours. This will promote awareness and an affinity with animals, improving our educational outcomes and increasing the willingness of people to value and protect them".

Sydney Zoo will position itself as Australia's most technologically advanced and innovative zoo with best practice animal welfare techniques, new standards in exhibit design and interactive learning.

Sydney Zoo will feature an integrated Aboriginal and natural heritage program, focusing on the local Darug people of Western Sydney. The program will present the ways in which the local Darug people interacted with local flora and fauna allowing visitors to explore local Aboriginal culture and history in a completely unique way. The program will be developed in conjunction with Muru Mittigar, a Darug Aboriginal organisation. Muru Mittigar will also work closely with its' Aboriginal employment and training partners to facilitate workplace opportunities for local Aboriginal school leavers and job seekers in Western Sydney in partnership with Sydney Zoo.

"No other zoo in Australia offers an embedded Aboriginal heritage program of this kind. This has also allowed Sydney Zoo to set an ambitious Aboriginal employment target of 10% which we are determined to reach," said Mr Burgess.

Sydney Zoo will be adjacent to Bungarribee Park - the largest recreational space in Western Sydney, administered by the Western Sydney Parklands Trust. It will be ideally located with excellent transport access and only minutes away from other key Western Sydney attractions such as Eastern Creek Raceway and Wet'n'Wild, adding another jewel in the crown of Western Sydney's developing recreational infrastructure.

Minister for Western Sydney, Stuart Ayres said Western Sydney was the ideal location for the zoo and that the entire state would benefit from the development.

"Over the last century, Sydney's centre of gravity has steadily moved west, driving the need for new and expanded social infrastructure for the Western Sydney population. Sydney Zoo is set to be one of Western Sydney's main tourism and recreation attractions and will be a source of pride for the whole community,"

"Construction of Sydney Zoo will mean a $61 million shot in the arm for the NSW economy and create 160 full-time jobs during construction with 120 full-time jobs in place during operation," Mr Ayres said.
Sydney Zoo will include the following features:
16.5 hectares of world class animal exhibits including elevated boardwalks, immersive viewing experiences, engaging technology and a wide range of animals such as elephants, gorillas, rhinoceros, lions, tigers and iconic Australian species
30 large animal exhibits incorporating African Grasslands, African Highlands, South East Asian Tropical and Cumberland Plain Woodlands precincts
Educational Amphitheatre, Aquarium, Insectarium and Reptile and Nocturnal House
Restaurant, Gift Shop, Kiosks, Picnic Areas, Wetlands and Waterways
Quarantine and Veterinary Facilities
Integrated Aboriginal and natural heritage program

Sydney Zoo will begin construction immediately with a scheduled completion date before the 2018 summer school holidays.