Celebrity chefs
Matt Moran

With a career spanning over 30 years in the Australian food industry, Matt Moran has a plethora of awards to his name, TV shows, best-selling cookbooks and ownership of some of Australia's most celebrated dining establishments; it's safe to say that Matt Moran is an Australian food icon.
Matt's food career began as an apprentice at La Belle Helene, one of Sydney's best restaurants at the time. He quickly rose to the role of Head Chef before taking the helm at Manfredi. He then took an entrepreneurial path and today, he concentrates on overseeing the food and menus at his restaurants.
Matt is a true fourth generation farmer. With a rural upbringing on a classic Aussie dairy farm, his family still runs the property in the Central Tablelands of New South Wales, which supplies beef and lamb to his restaurants. He was the pioneer of 'paddock to plate' philosophy in Australia and believes in the importance of everyone understanding the origins of the food being served on their plate.
Follow Matt:
Website: mattmoran.com.au
Facebook: facebook.com/chefmattmoran
Instagram: @chefmattmoran
Twitter: @chefmattmoran
Travis Harvey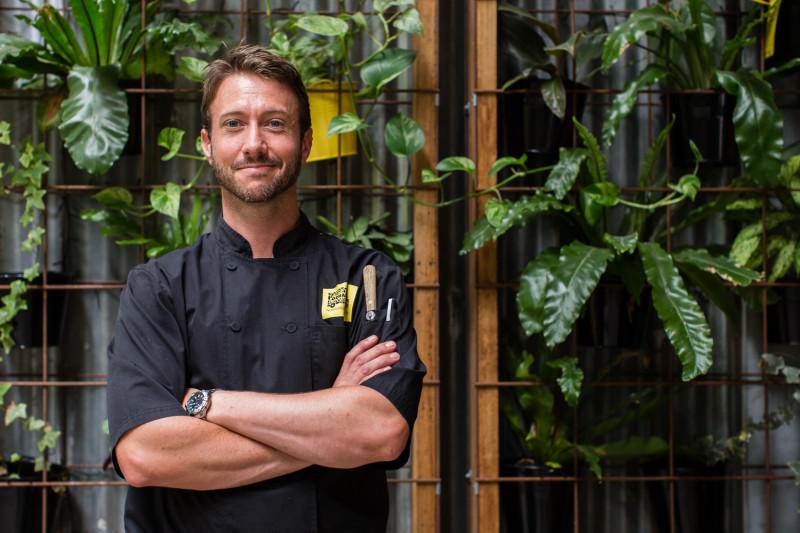 Travis Harvey began his career in the kitchens of Canberra, training in fine dining, regional Italian and Turkish cuisine, before venturing overseas for 10 years to work throughout Europe and the Americas.
A fortuitous meeting with Ronni Kahn led him to head up the OzHarvest kitchen as Executive Chef, where he champions innovative zero-waste cooking, culminating in major projects including: 'Harvested' Australia's first restaurant using 100% rescued food; OzHarvest's Cooking for a Cause program; and launching OzHarvest's first Food Truck. Trav lives and forages in the Inner west of Sydney with his wife and two kids.
Follow Trav and OzHarvest:
Website: www.ozharvest.org
Facebook: facebook.com/ozharvest
Instagram: @cheftravharvey @ozharvest
Twitter: @ozharvest