Sydney Dragway

Cars

Stay and play
Aeroflow RACE 4 REAL Wednesdays
Wednesday November 18 to Wednesday January 27
Sydney Dragway, Eastern Creek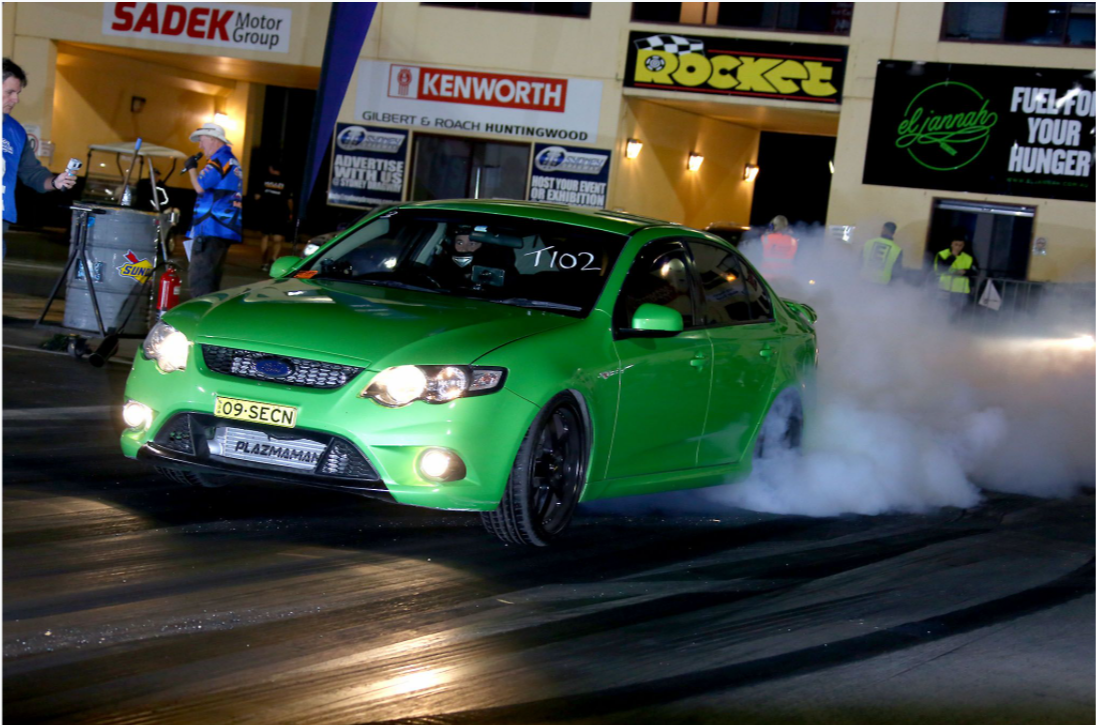 WHAT: Aeroflow RACE 4 REAL Wednesdays
WHEN: 18 Nov 2020, 06:00 pm until 27 Jan 2021, 11:00 pm
WHERE: Sydney Dragway, Eastern Creek
HOW MUCH: $60 for Racers, $5-25 for Spectators
CONTACT: Sydney Dragway info@sydneydragway.com.au (02) 9421 0700

Experience the thrill of racing your own car down the Sydney Dragway Quarter Mile EVERY SINGLE Wednesday night, weather permitting.
Race yourself! Race your Mates! Race for fun!
Drivers: Get as many runs as you can jam in between 6pm and 10pm for only $60!
We also have our weekly Reaction Time Competition - Win cash prizes for the best reaction times of the night! With safety crews on hand, Race 4 Real is the perfect way to test the performance of your car in a safe, controlled environment – and there is no chance of getting booked for speeding no matter how fast you go!
Drag Racing not your thing? Prefer to melt tyres? Well, we can help you with that as well. Each week we unleash 6 spots on the burnout pad to destroy tyres in a spectacular noise and smoke show! Want to book? Call the office on 02 9421 0700 as these spots fill up fast!
With music requests, shout outs, giveaways and interviews, this is not just for racers! Want a great night out? Come down and spectate for only $20! Want to get closer to the action? If you are over 18, you can buy a track-side viewing pass for just $25 and watch the action from the designated area right beside the track!
Gates open
All Competitors enter via the main Competitor Gate A. Open from 4.30 to 8pm.
All Spectators enter via Gate D. Open from 5pm - 9pm
Gates open at 4:30 pm with racing from 6:00 pm every Wednesday night!
Tickets
Racing $60
Track-side Viewing (18+) $25
Adults $20
12-16 Years $10
Aged or Senior $10
2-12 $5
Under 2 FREE