Free

Community Info Session
Bush Country Voices: Launch and Panel Discussion
Friday April 09
Casula Powerhouse, Casula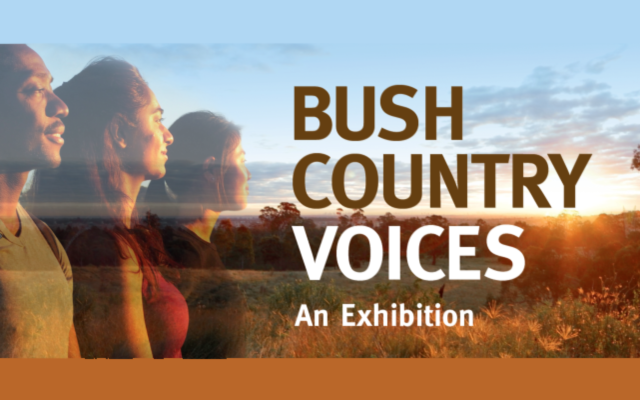 WHAT: Bush Country Voices: Launch and Panel Discussion
WHEN: 9 Apr 2021, 06:00 pm until 08:00 pm
WHERE: Casula Powerhouse, Casula
HOW MUCH: Free
CONTACT: reception@casulapowerhouse.com
Casula Powerhouse Arts Centre and Western Sydney Parklands presents
BUSH COUNTRY VOICES: Launch & Panel Discussion
Bush Country Voices is a multi-screen video projection co-curated by Western Sydney Parklands, City People and Casula Powerhouse Arts Centre.

Bush Country Voices invites audiences to be surrounded by the voices and sounds of a journey into the bush, where Darug and Gundungarra Country meet. This discussion will reflect on Western Sydney Parklands and how it has been a space of creativity for artists, environmental experts and urban planners. Speakers will reflect on their diverse perspectives to explore the power of their intersecting roles in considering public spaces. The speakers will share personal and professional histories of the parklands while contemplating their potential futures.
Audiences will be invited to join the discussion through a brief question time following the panel discussion.

SPEAKERS | Marian Abboud, Dr Michael Cohen, Oriana Senese & Shay Tobin
Moderated by | Joanna Savill Director, Community, Engagement and Partnerships · Greater Sydney Parklands
This is a FREE event, bookings are essential, book your spot now.