Eastern Creek Motor Sports hub
Greater Sydney Parklands is working with the NSW Office of Sport (OoS) on a Masterplan to create a premier destination for motorsports, entertainment, education and events at Eastern Creek in Sydney's biggest backyard!
The Masterplan will guide the future development and operation of the Eastern Creek Motor Sports Precinct to make even more activities available to the motor sports community including club level motor sports, karting and motorcycling, and the non-motor sports communities of western Sydney.
Our plan envisions the 50-year future of Eastern Creek as a world-class motor sports facility.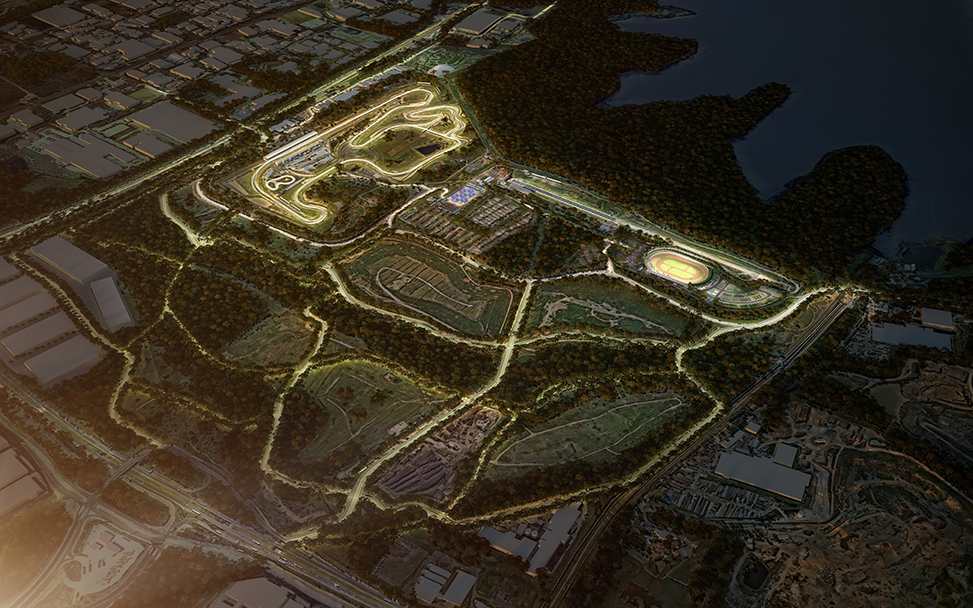 In 2019 and 2020, we held extensive consultations with representatives from organisations within the Eastern Creek Motor Sports Precinct, Office of Sport and a range of clubs and industry bodies including Motorsport Australia and Motorcycling NSW.
This plan was embraced by key stakeholders throughout its preparation to make Eastern Creek a leading motor sports precinct.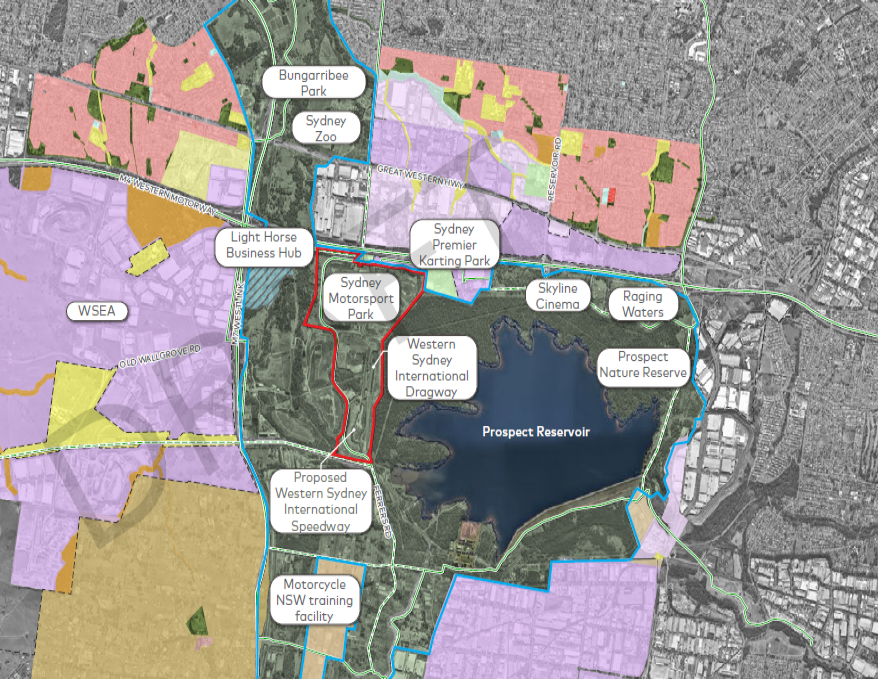 Click the image to view a larger image - Eastern Creek Motor Sports precinct.
The plan identifies opportunities for enhancing available space within the existing motor sports area. Opportunities include exploring the potential of adjoining land, shared infrastructure and coordinating events across multiple uses to benefit western Sydney's motor sports community.
A world class Eastern Creek Motor Sports hub will bring many benefits to the western Sydney and motor sports communities. These include:
More activities for club level motor sports, karting, motorcycling, and non-motor sport users.
Co-operation and collaboration between clubs and various motorsport codes.
Access to the precinct for the general community across non-motorsport activities
Increased club level participation to allow activation throughout the year.
Encouraging community participation.
The potential to partner with universities and companies to perform research and development.
Intergeneration inclusion within the precinct by creating a space where older members can mentor younger juniors
We have already held extensive consultations with our stakeholders to create the final draft Eastern Creek Motor Sports Precinct Vision and Indicative Masterplan.
The feedback period closed on 20 August at 5pm.
We are now finalising the Masterplan in light of feedback received. The final plan will be made public by end 2021.