Record AILA win for Western Sydney Parklands
Published: 19 June 2020 at 9:00 am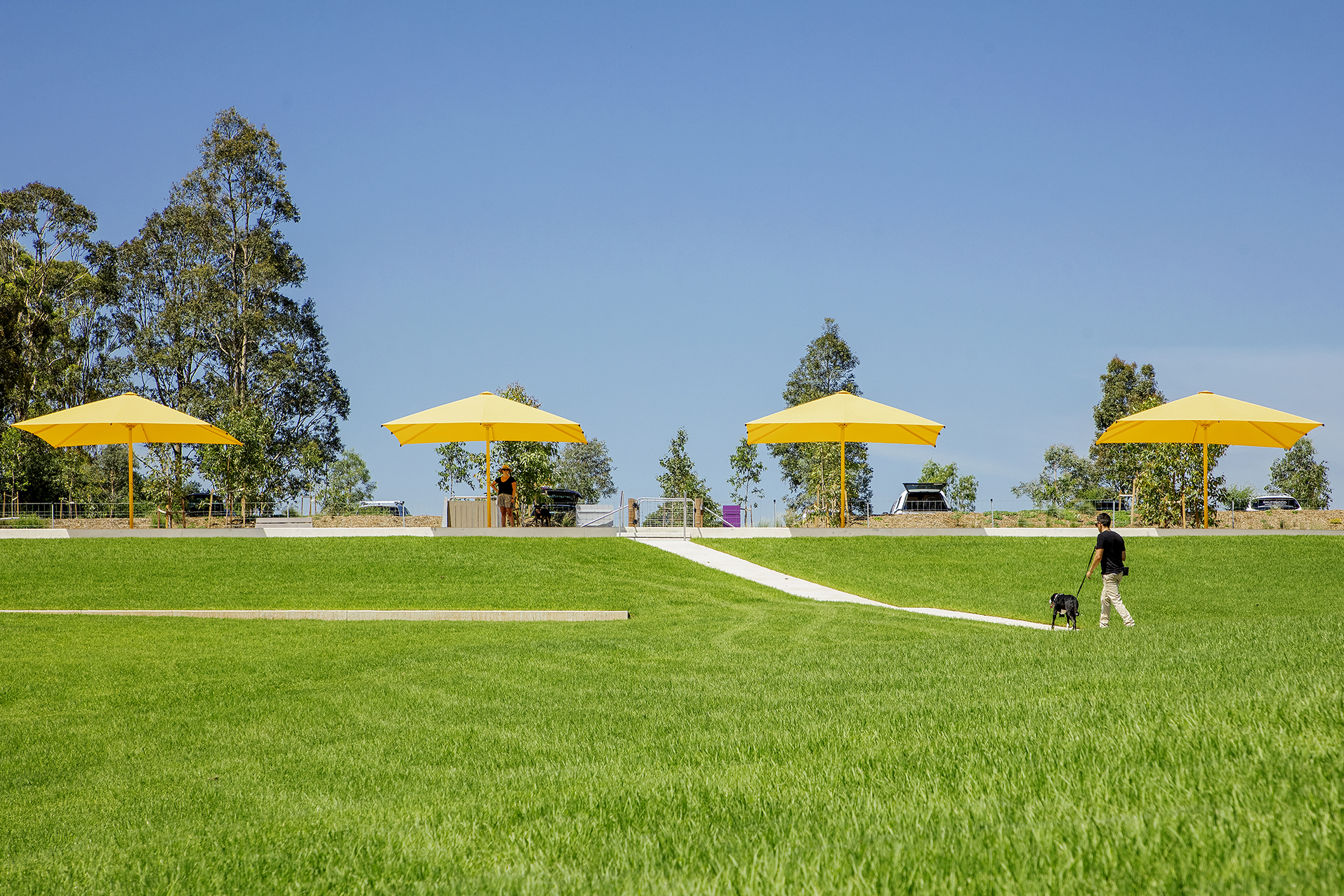 Western Sydney Parklands and its consultants have scooped two gongs at this year's 2020 AILA NSW Landscape Architecture Awards.
The awards acknowledged 33 projects over 14 categories in a virtual ceremony celebrating leading projects of all sizes across regional and metropolitan New South Wales.
In the NSW Awards, Western Sydney Parklands and its consultants won:


Award of Excellence:
Parks and Open Space – Shale Hills Dog Park with Tyrell Studio


Landscape Architecture Award:
Landscape Planning – Horsley Park Urban Farming Masterplan with Group GSA


The Award of Excellence is given to the work judged as most significant for landscape architecture in each category.
Western Sydney Parklands Executive Director Suellen Fitzgerald said the awards are testimony to the hard work of the Parklands staff and consultants.
"It's an honour to have the hard work of our staff and consultants so comprehensively recognised," Ms Fitzgerald said.
"We are committing to offering innovation and design excellence for the community across our parks, playgrounds and facilities. For this to be publicly recognised at these prominent awards is a rewarding acknowledgment and fantastic celebration of landscape architecture."
The Parks and Open Space Award of Excellence went to Tyrrell Studio for the Shale Hills Dogs Park, in collaboration with Western Sydney Parklands.
Shale Hills Dog Park in Western Sydney Parklands opened earlier this year offering five hectares of open space and state-of-the art dog agility, training facilities and a sensory garden.
AILA judges said the bold design sets a new benchmark for dog parks in Australia and praised the extensive on-site community consultation "elevating the humble dog park from a low budget affair to an iconic piece of landscape architecture".
The Awards of Excellence will enter the AILA National Awards held later this year.