E-scooter shared schemes trialled across Western Sydney Parklands
Published: 25 July 2022 at 12:30 pm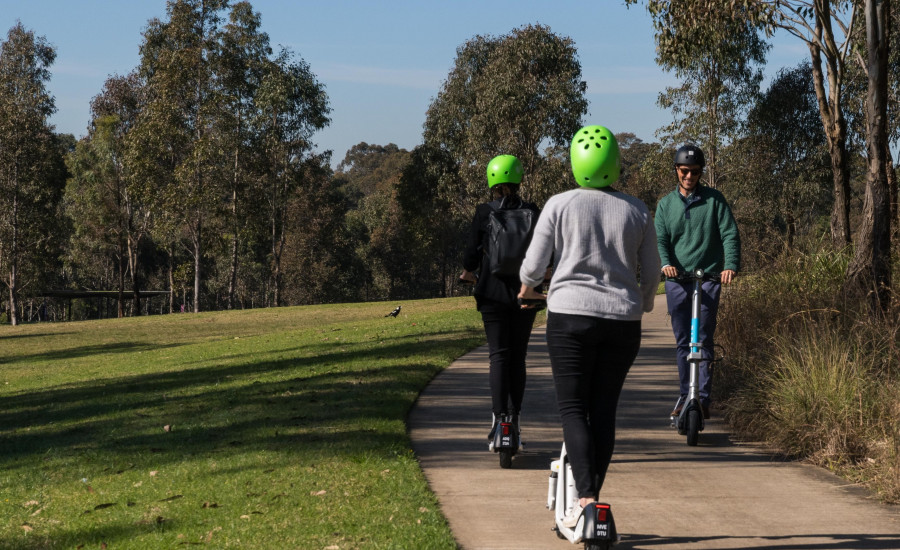 Please note this trial has now ended, e-scooters are no longer available in Western Sydney Parklands.
Western Sydney Parklands has been selected to be the first of many shared e-scooters trials in NSW.
By the end of the week, visitors to Western Sydney Parkland's Bungarribee Park, Lizard Log and Shale Hills will have the first opportunity to get out and try an e-scooter before we see them in approved council areas across NSW.
Visitors choosing to use these shared e-scooters will be restricted to designated shared paths, a speed limit of 10 kilometres per hour, and must wear a helmet.
Use of privately owned e-scooters will not be permitted.
Western Sydney Parklands has partnered with e-scooter shared scheme providers Beam, Neuron, and Lime for the trial, which is expected to run for three months.
For more information, see our rules for e-scooter riding in Western Sydney Parklands.
MEDIA: Rebekka Wake | Greater Sydney Parklands Media and Communications Manager | 0459 956 769