Greener Wilder West launches in Western Sydney Parklands this spring
Published: 1 September 2022 at 8:55 am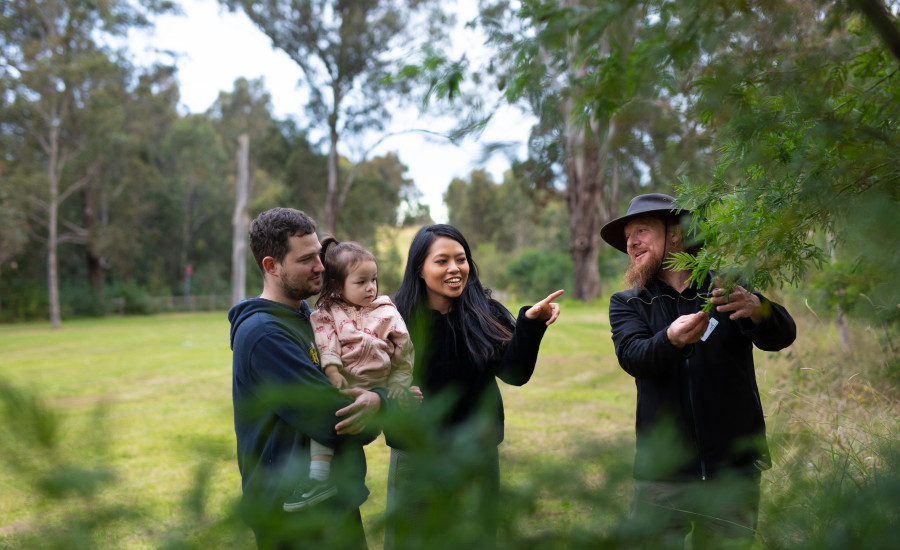 Adults and kids can enjoy hands-on learning in Sydney's biggest backyard with the launch of Greener Wilder West at Western Sydney Parklands.
Part of the NSW Government's Festival of Place, Greener Wilder West offers a series of multi-sensory walks, workshops, and activities from September to November throughout Western Sydney Parklands.
Greater Sydney Parklands Acting Chief Executive, Joshua French, said the exciting new offering is designed to strengthen community connections with nature and First Nations culture.
"Greener Wilder West has been created by Greater Sydney Parklands' experienced nature education team including nature play experts, artists, scientists and guides to provide a range of exciting experiences for both children and adults to connect to nature," said Mr French.
"These programs help families tap into the many physical and mental health benefits of time spent playing, creating and relaxing in nature."
Dr Caroline Butler-Bowdon, Executive Director Cities Revitalisation and Place, Transport for NSW said there's enormous value in creating spaces for people from across diverse communities to come and participate and enjoy.


"The Festival of Place highlights the importance and beauty of great public spaces, and the Greener Wilder West program showcases how our parklands can be a source of delight and connection through nature and play. We hope families enjoy this multi-sensory program and form a deeper connection to place," she said.


Kids can enjoy school holiday programs, art workshops and kids' Halloween theatre, or take part in guided walks for both adults and kids to experience the parklands in a new way. Night-time spotlight prowls, foraging walks for edible weeds, traditional bush tucker walks and mindfulness nature connection walks are all on offer.
All activities are ticketed for just $5.00 per ticket and have been created in collaboration with Blacktown Arts, Shared Knowledge, Wild Food Store, Hooked on Nature and Casula Powerhouse.
"We are excited to offer more ways for the community to learn about and enjoy Western Sydney Parklands. Greener Wilder West draws on the renowned nature programs we offer in Centennial Parklands and we'll take feedback from the community to help build a unique program for western Sydney residents in the future," said Mr French.
For more information, visit www.westernsydneyparklands.com.au/greener-wilder-west.