Sydney's next great parklands to be established in western Sydney
Published: 20 February 2023 at 10:43 am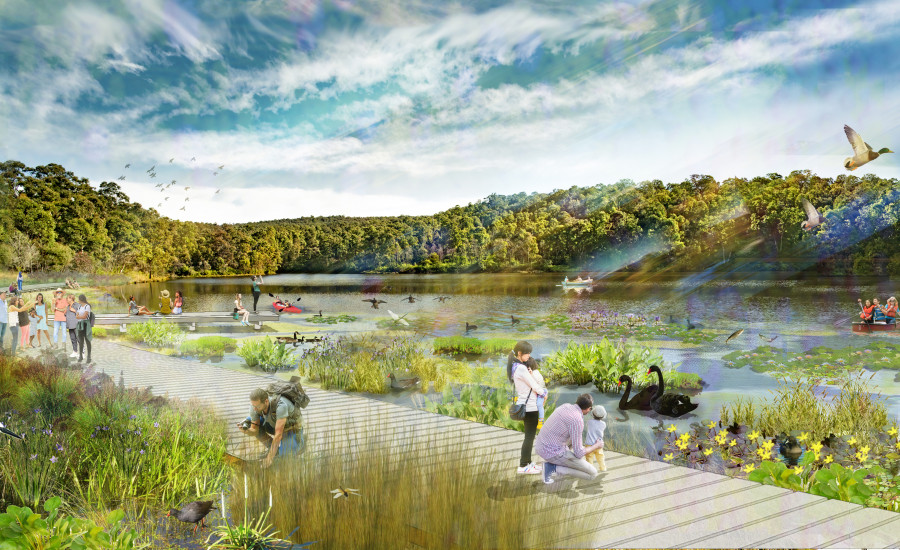 The historic Fernhill Estate will be transformed into one of Sydney's great public parklands making it a central part of the NSW Government's Western Parkland City vision.
A landmark $65 million investment, made possible by the NSW Government's $5 billion WestInvest Program, will transform the former private Fernhill Estate in Mulgoa into a 423 hectare public park.
The new expansive parklands will support the growth of the new Western Sydney Aerotropolis and will feature a network of paths and walking trails that will connect to the wider Mulgoa Valley, Penrith region and Blue Mountains National Park.
Premier Dominic Perrottet said this investment will secure, protect and enhance critical green space establishing a major new parkland for the people of Western Sydney – one of the youngest, fastest-growing and most diverse populations in the nation.
"We launched WestInvest to secure the best quality of life for families and make West and South West Sydney even better places to live and that is exactly what this project will do," Mr Perrottet said.
"Parks and public spaces like this are Western Sydney's answer to Centennial Park and Hyde Park in the east, a generational investment to leave a legacy of beautiful public spaces.
"Investments like this are only possible because of the NSW Liberal and Nationals economic plan for the future."
The Greater Sydney Parklands will transform the former private property into an accessible public park showcasing the area's great natural and cultural beauty. This will include:
New and upgraded park entries for safe vehicle access into the Estate;
A new estate drive and pedestrian promenade to allow people to walk to Fernhill House from key recreational areas;
A network of pedestrian paths and walking trails connecting to the wider Mulgoa Valley, Penrith region and Blue Mountains National Park;
300m boardwalk around the Northern Dam and access for kayaks and small non-motorised watercraft;
1km arc of Indigenous planting in the shape of a lyrebird feather;
A new nature-based playground and drop-off/pick-up zone for neighbouring Mulgoa Public School;
Bush revegetation and new interpretative and wayfinding signage.
Treasurer Matt Kean said WestInvest is creating world-class public spaces for the growing Western Sydney population to enjoy now and into the future for exercise, excitement and relaxation.
"When we launched WestInvest, we asked Western Sydney residents what infrastructure projects would change their local areas for the better," Mr Kean said.
"The huge majority of responses said they wanted new and improved open and green space and the opportunity to explore nature through walking and cycling tracks.
"Our WestInvest projects provide something for everyone from adventurers, to young families, to those who simply want to sit back and enjoy nature."
Minister for Infrastructure, Cities and Active Transport Rob Stokes said the funding would ensure the Western Parkland City lives up to its name.
"We're putting the park in the heart of the parkland city. Eastern Sydney has its harbour and beaches, Parramatta has its rivers and creeks, and Western Sydney will be defined by freshwater lakes and verdant parklands," Mr Stokes said.
"WestInvest quite literally uses a motorway to fund a greenway, delivering a legacy of parks, paths and playgrounds for Western Sydney families to enjoy.
"It wasn't that long ago that the public were almost locked out of Fernhill Estate forever and now it's going to be completely transformed into one of Sydney's most-cherished public spaces."
Fernhill Estate was purchased by the NSW Government in 2018. The upgrades and improvements as part of this investment will take place over the next five years as part of The Foundation Plan of Management to 2026.
Read the Fernhill Estate Landscape Master Plan to 2026.