Bringing back the bush family day in Western Sydney Parklands
Published: 2 June 2023 at 4:35 pm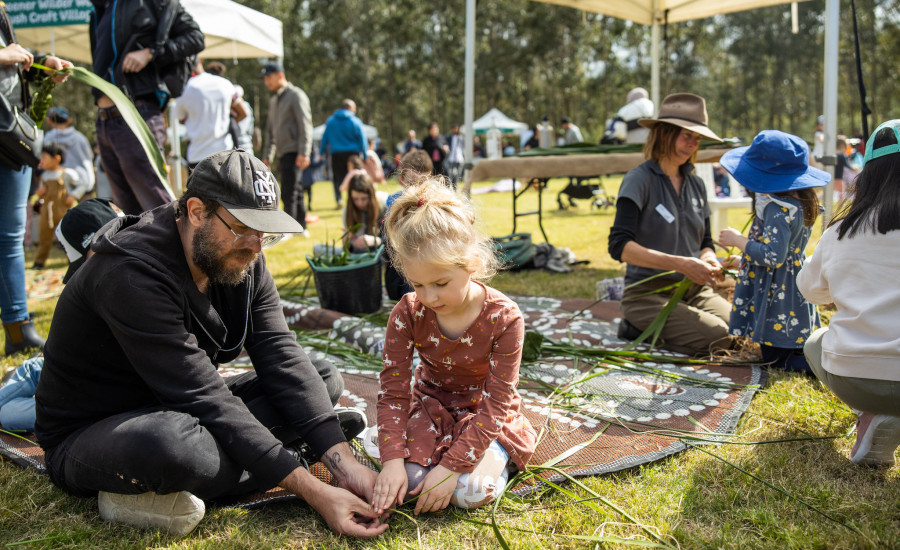 Sydney kids and their families are invited to roll up their sleeves and take part in a family planting day to help restore critically endangered western Sydney bushland.
Up to 1500 native trees including wattle and spotted gums will be available for families to plant at Lizard Log in Western Sydney Parklands at the Bringing Back the Bush Family Day on Sunday 4 June 2023.
The family day is an extension of Western Sydney Parklands' successful 'Bringing Back the Bush' planting program which has engaged over 6,500 school students since it began in 2017.
"We are literally bringing back the bush in Western Sydney Parklands one tree at a time so that western Sydney communities and our native wildlife have the green space they need to thrive," said Greater Sydney Parklands Chief Executive, Joshua French.
"Since 2017, school children from across western Sydney have planted over 70,000 native plants to help restore endangered Cumberland Plain woodland and River Flat Eucalypt ecosystems throughout the parklands."
"It's great for our environment and great for the kids, who can connect with nature, spend time outdoors, learn to care for their local environment and have pride in their local parklands."
Greater Sydney Parklands is working towards creating a 2000-hectare bushland corridor in Western Sydney Parklands by regenerating remnant agricultural land and bushland overrun with invasive species into quality bush and wetland ecosystems that allow wildlife to move freely between habitats.
The free family event also offers kids the chance to explore the Parklands' waterways, take part in an Aboriginal weaving circle, exercise their creativity with eco-art activities, and play in nature games designed to familiarise and educate on the Parklands' natural environment.
For more information, please visit: https://www.westernsydneyparklands.com.au/bbtb-family-day-out/.