Western Sydney Parklands unveils new 'Stay and Play' summer tourism campaign in Sydney's biggest backyard
Published: 17 November 2020 at 10:30 am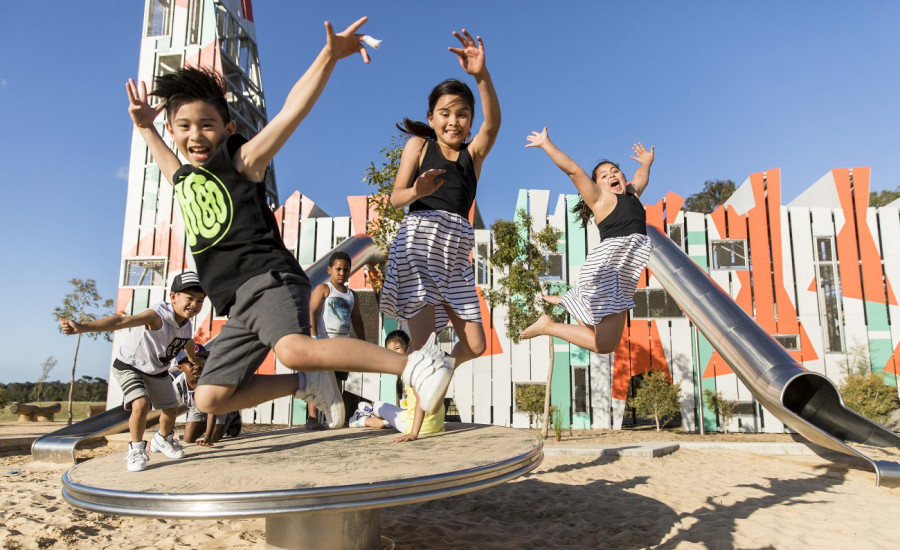 Western Sydney Parklands, known as Sydney's biggest backyard, is launching a major tourism push this summer to encourage regional visitors and Sydneysiders to explore an exciting list of tourist attractions located within the Parklands.
The 'Stay and Play' summer tourism campaign has been launched with some of the region's biggest tourist attractions such as the new Sydney Zoo, Sydney Motorsport Park, Sydney Dragway, Raging Waters Sydney, Calmsley Hill City Farm and TreeTops in a bid to support Western Sydney's visitor economy by enticing people back to the area after a tough year for tourism operators.
The campaign includes a summer calendar of events in line with the NSW Government's new COVID Safe Summer Plan, things to do throughout Western Sydney Parklands and the region's major attractions, as well as budget-friendly family deals for the summer holidays; and a competition to win a family summer of fun worth $3000.
The COVID Safe Summer Plan encourages communities to take advantage of outdoor public spaces in warmer weather while striking a balance between supporting local businesses and keeping safe.
"We're excited for Sydneysiders and our regional visitors to get out and explore Australia's largest urban parkland this summer - the hard part is choosing which attractions to visit first," said Greater Sydney Parklands Chief Executive, Suellen Fitzgerald.
"With more people opting to holiday closer to home this year and still wanting to seek out new experiences, Western Sydney Parklands is fast becoming a destination on the top of many people's 'to do' lists.
"There's also a wide range of free nature experiences including over 60km of tracks and trails, perfect for walking, running and cycling, with spectacular bushland scenery and views to the Sydney's CBD, and great accommodation options for those visiting the region. I encourage everyone to take advantage of the offers available this summer and pay a visit to the Parklands."
Western Sydney is a key contributor to the NSW visitor economy and delivers over $4.2 billion annually in visitor expenditure*. However, there has been a number of challenges to overcome
following the bushfires that restricted many outdoor activities last summer, and COVID-19 which has more broadly impacted the region's events calendar.
Ms Fitzgerald added that she hoped the campaign would help to boost visitor numbers in Western Sydney this summer.
To find out what's on at Western Sydney Parklands and its tourism partners, visit www.westernsydneyparklands.com.au/stayandplay
Five Christmas gift ideas for the whole family

Discover western Sydney's best bushwalks this summer
Get back to nature and explore over 60kms of tracks and trails in Western Sydney Parklands.
Pimelea Loop (1.6km), a gentle track for all, connects Lizard Log and The Dairy and boasts fields of beautiful bluebells which bloom after the rain. Pick up some fresh produce grown nearby at the Horsley Park Urban Farms or drop by Café Saluti by Novella nearby for a mid-walk coffee.
Test yourself on the Moonrise Loop, a challenging 6.2km walk that takes in many of Western Sydney Parkland's greatest sights. Spot a kangaroo or wallaby, enjoy the spectacular bird watching and for a sweeping view of Sydney, ascend to Moonrise Lookout.
The 3km Spotted Gums Loop is one for the bushwalking lovers as you traverse the fire trail near the Cecil Hills area of the parklands and take in the spectacular bushland scenery.
Stroll Western Sydney Parklands' rolling countryside on the Bungarribee Trail. The 4-6km walk takes you through wetlands teaming with birdlife and grasslands abundant with native wildflowers and kangaroos and wallabies. Head over to award-winning Bungarribee Park afterwards for an epic kids' playground, BBQ and toilet facilities.
For a different view of the bush, head up into the canopy at TreeTops, just off Cowpasture Road. Thrillseekers can enjoy an exhilarating ride on the world's fastest rollercoaster zipline, or take on self-guided treetop ropes courses with more than 100 rope ladders, wobbly bridges, tunnels, cargo-nets and zip lines to test you.
For more information, high res images or to arrange an interview with Suellen Fitzgerald, Chief Executive of Greater Sydney Parklands, please contact:
Kaitlyn Carmichael, Bite Communications
E: [email protected]
P: 02 9977 8195