Current projects
Greater Sydney Parklands is working with the NSW Office of Sport (OoS) on a Masterplan to create a premier destination for motorsports, entertainment, education and events at Eastern Creek in Sydney's biggest backyard!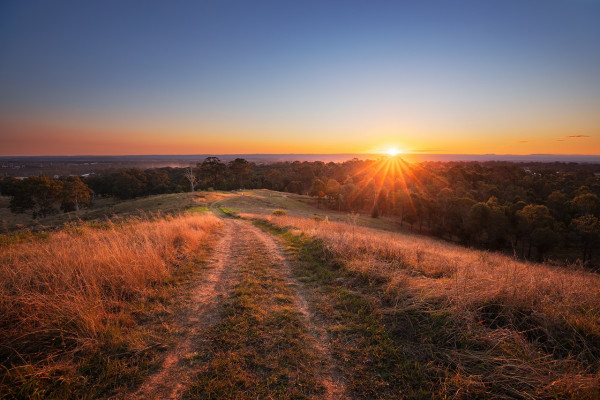 Western Sydney Parklands Trust is finalising plans for the iconic walk (Walk) which travels, between the Wylde Mountain Bike Trail in Cecil Hills and Middleton Grange, through Darug Country and the beautiful bushland of the Cumberland Plain.
Western Sydney Parklands is working closely with the TfNSW M12 Motorway Project team and the Sydney International Shooting Centre on relocating the Wylde Mountain Bike Trail (MTB) which is moving with the introduction of the new motorway.
Wylde MTB is a significant recreation facility in the Parklands and provides a huge expanse of green space which offers a range of exciting experiences and challenges from beginners to advanced riders.
The new design builds on the success of the current Wylde MTB and will include:
Increased length with 12 separate feature trails running over an estimated 12+km
Trail sections traversing through scenic bushland areas
A pump track and family facilities including picnic shelters, car parking and new tree planting
View the new trail designs here.
The current Wylde Mountain Bike Trail may require partial closures to facilitate preliminary site investigations as part of the M12 Motorway project. All efforts will be made to minimise disruption to riders during this time, and the trail will remain open until the new trail is complete in June 2022.
For more information read our Frequently Asked Questions.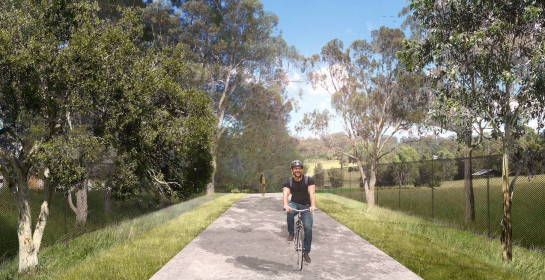 The Abbotsbury Precinct, in the centre of the Parklands, takes in Lizard Log, The Dairy, Calmsley Hill City Farm and Plough and Harrow.
We've proposed a walking and cycling track to connect Calmsley Hill City Farm and Plough and Harrow East. This link is the last section of track to be delivered within the Parklands to provide a continual walking and cycling connection from Lizard Log to Plough and Harrow via The Dairy.
Want to know more about this, next steps and view a map of the proposed track? Read more.
Northern Parklands tracks
We've been upgrading the network of cycling and walking tracks in the parklands for a few years now – it's a big job! We're currently working with Blacktown City Council to improve the Nurragingy Precinct at Glendenning.
To that end, we've finished building a new 3.5m wide sealed track spanning from Power Street to Woodstock Avenue, along the western side of Eastern Creek across from Nurragingy Reserve. This means there is now a continuous sealed link through the Parklands the entire way from the M7 through to Bungarribee. Seating and native trees have been installed.