Western Sydney Parklands Trust and Greening Australia join forces for bush restoration
Published: 29 August 2019 at 12:00 am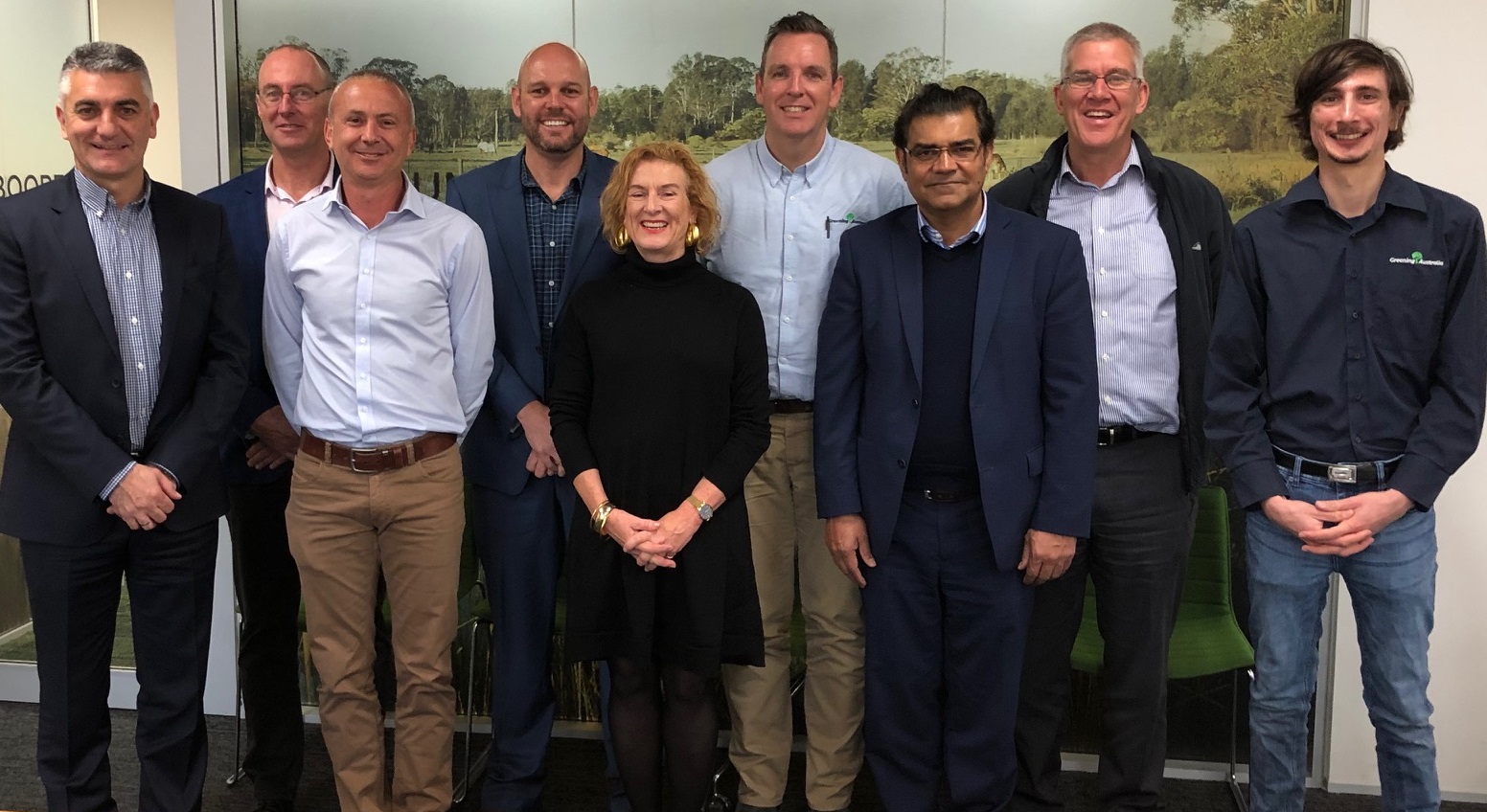 Western Sydney Parklands Trust has joined forces with Greening Australia to improve habitat and boost native flora and fauna in the heart of Western Sydney.
A Memorandum of Understanding (MOU) has been signed today as part of an environmental partnership to further enhance the Parkland's natural bushland.
The new partnership will boost the Trust's ongoing bushland maintenance and conservation programs with additional projects including planting new trees, grasses and wildflowers.
The partnership has been established following a project between Western Sydney Parklands and Greening Australia to successfully return native Cumberland Plain Woodland vegetation to a 15-hectare section of Bungarribee Park, Blacktown in 2015.
Cumberland Plain Woodland is listed as an endangered ecological community under the Threatened Species Conservation Act 1995. Only 6 per cent of this rare indigenous forest remains across Sydney's west.
The successful program used dozens of wildflower and grass species to boost the habitat range available for native animals.  The rich diversity of the threatened Cumberland Plain is found in the groundcovers of grasses, wildflowers, ferns and native orchids.
Western Sydney Parklands Trust Executive Director, Suellen Fitzgerald said the region is home to more than two million people and is rapidly growing.
"Preserving our bushland and improving habitat for native animals has never been more important," Ms Fitzgerald said.
"At just over 5000 hectares, the Parklands is making a long-term contribution to restoring the balance between nature and urban development in Sydney.
"Through restoration projects and increasing our range of native plants, we promote ecological diversity, attracting a variety of wildlife to make their home in our beautiful Parklands."
Greening Australia's Nature in Cities national program aims to improve urban liveability and sustainability of Australian cities by enhancing natural green infrastructure including open spaces, private and institutional lands in partnership with urban communities.
Greening Australia Director, Nature in Cities, Paul Della Libera, said Western Sydney Parklands is an incredibly important part of Sydney.
"The Parklands forms a vital biodiversity corridor through the heart of our city and includes some of the most beautiful places for people to experience nature, close to where they live," Mr Della Libera said.
"The science is clear that time spent in nature makes people happier and healthier. We are excited to partner with Western Sydney Parklands to improve habitat for our native flora and fauna and bring the associated benefits to the communities who live and work in Western Sydney".
Since the Parklands Trust was established in 2008, $8.5 million has already been spent on environmental conservation and improving biodiversity.
The Parkland's updated Plan of Management, adopted last year, includes a suite of environmental measures for long-term sustainability. These include increasing the bushland corridor from 1000 to 2000 hectares by 2050.
The plan includes an environmental strategic direction with strong measures in emission reduction, water, waste and greening, by 2030.
To find out more about the Parkland's visit:  www.westernsydneyparklands.com.au
Media contact:                                       
Claire Thompson, Communications Officer
M: 0450 830 137