Sydney parks bring science to life with free family events this National Science Week
Published: 4 August 2023 at 3:00 pm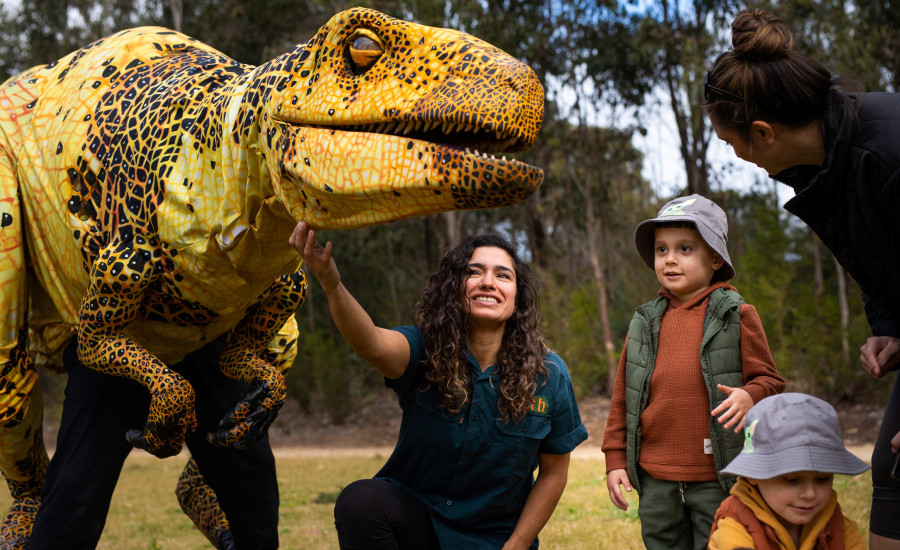 Sydney kids and their families are invited to immerse themselves in two days of free scientific discovery as our city's most iconic parks celebrate National Science Week.

More than 20,000 Sydneysiders are expected to join in the fun with Science in the Scrub back by popular demand in Western Sydney Parklands on Sunday 13 August, and Science in the Swamp returning to Centennial Park on Sunday 20 August.

"Our free family Science Week events are a wonderful way to inspire young Australians with scientific discovery while enjoying our beautiful parklands," said Greater Sydney Parklands Chief Executive, Joshua French.
"The day is jam-packed with interactive stalls and live science shows carefully curated by parklands educators and our scientific partners to ignite a passion for science in young minds outside of the classroom."

This year's events will feature more than 30 activity stations including hands-on science experiments and the chance to learn from real-life scientists including geologists, zoologists and marine biologists.
"For the first time we are incorporating Artificial Intelligence (AI) into the events, with the Ask AI Science Show. It's an interactive experience designed to spark young imaginations and explore the future of scientific discovery," said Mr French.
Other highlights include:
Ginger, the incredible life-sized roaming dinosaur
A pop-up ocean lab where visitors can explore and interact with marine life
The chance to get close to native animals at the Australian Wildlife display
First Nations science stalls
The world's biggest seed, the Coco de Mer which can weigh up to 25 kilograms
A snake show with advice from experts on staying safe around snakes
A musical ecology show that explores soil microorganisms and the blue-banded bee through song

With food trucks and picnic areas available, families can settle in and make the most of the day, which runs from 11am until 3pm.

Science in the Scrub
When: Sunday 13 August 2023, 11am – 3pm
Where: Lizard Log, Western Sydney Parklands
Cost: Free
Parking: Free within Western Sydney Parklands
More information: www.westernsydneyparklands.com.au/scienceweek
Science in the Swamp
When: Sunday 20 August 2023, 11am – 3pm
Where: Loch Avenue South, Centennial Park
Cost: Free
Parking: Free within Centennial Park
More information: www.centennialparklands.com.au/scienceweek
This initiative is supported by Inspiring Australia as part of National Science Week.

–ENDS–
MEDIA ENQUIRIES – Bite Communications | [email protected] | (02) 9977 8195
Monica Nishizaki | [email protected] | 0405 886 781
Mia McNamara | [email protected] | 0477 048 841